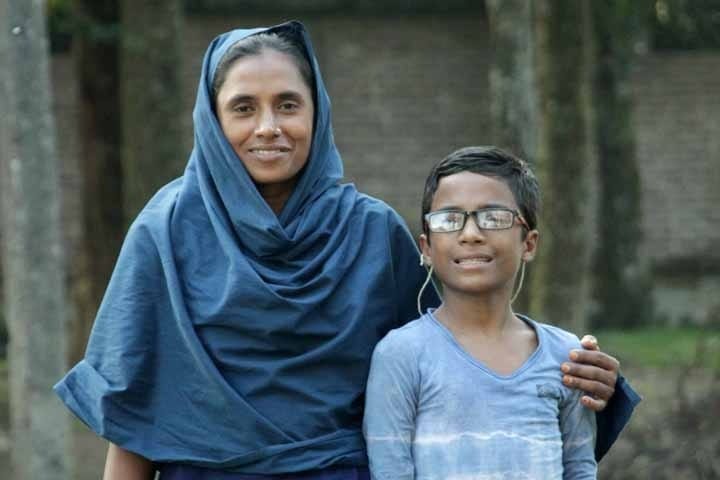 9 years old Fahad was suffering from poor vision, headache and several other problems in his eyes. After arriving in Sreepur Village, under the supervision of our Clinic team, Fahad received treatment to curing his discomfort.
'I was unable to read anything that is close to my eyes, my eyes used to the water, Fahad says. 'Now I'm very glad to be able to see everything clearly' he added.
His mother Ambia says, 'Since eyes' treatment are expensive so I couldn't afford the cost for my only son's treatment. I'm very delighted that my son is feeling comfortable with his vision' she added.