Shishu Polli Plus is a charitable organization that has been providing long term rehabilitation services to distressed mothers and children in Bangladesh since 1989 through free food, shelter, clothing, treatment, educations and skill training and self-employment.
Shishu Polli Plus is a purpose-built CHILDREN VILLAGE where we aim to provide long term rehabilitation services to underprivileged children and their mothers who are neglected due to poverty, social stigma, trauma etc.
Every Year literacy day is celebrated worldwide. Today 8th September is World Literacy Day and in Bangladesh 42 million people are still illiterate. The Shishu Polli Plus charity focuses heavily on literacy and most recently digital literacy so that our mothers and children can navigate their futures independently and confidently in this ever-changing and most challenging world.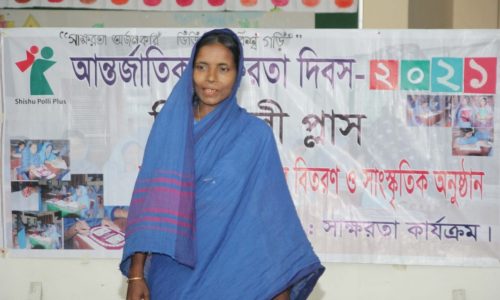 Shishu Polli Plus paid tribute to the Father of Nation Bangabandhu Sheikh Mujibur Rahman on his 46th death anniversary. Observing the day, an art competition and tree plantation programme was held on 15 August 2021, Sunday.