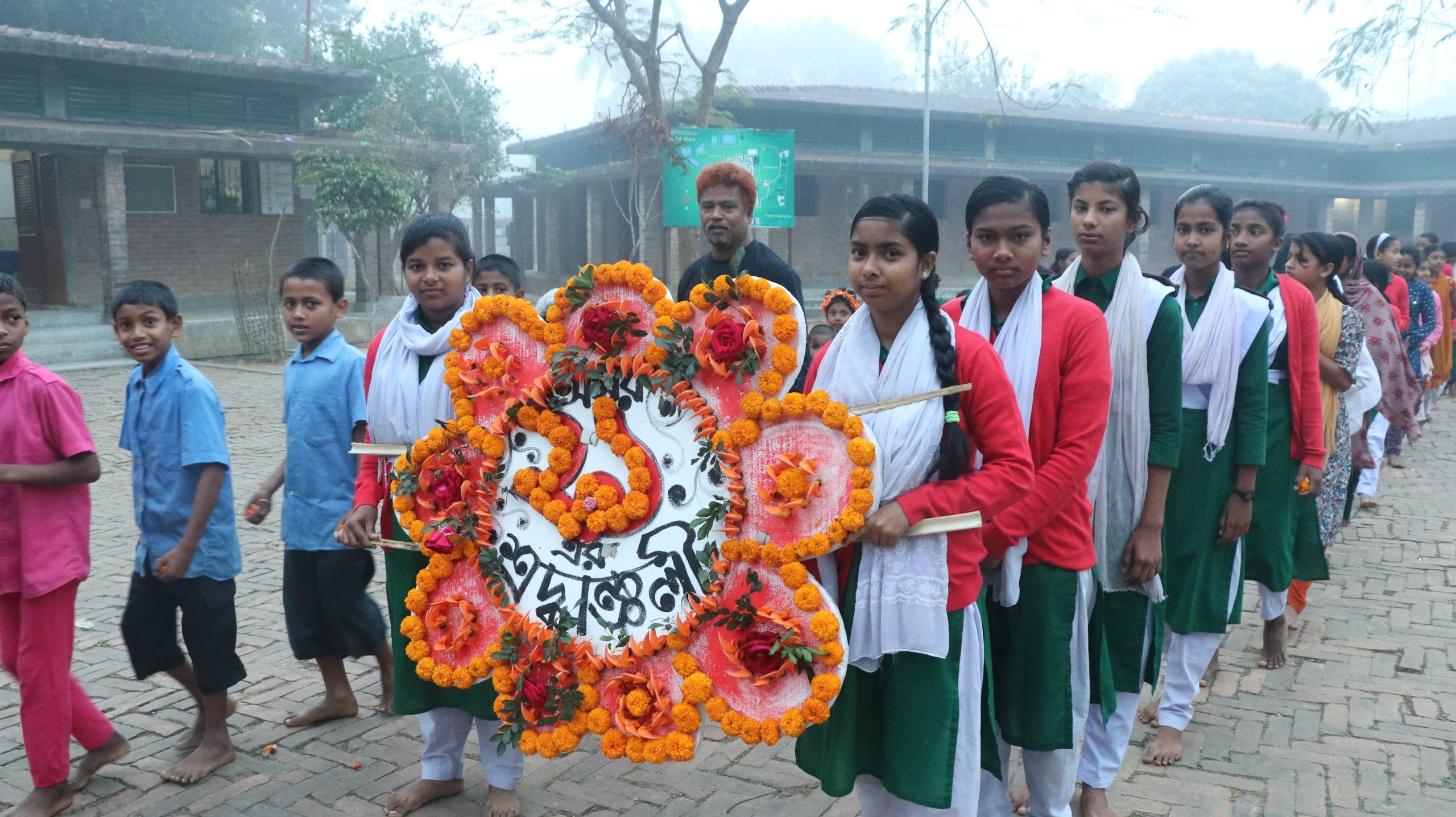 International Mother Language Day Celebration in Bangladesh
Shishu Polli Plus celebrated the International Mother Language Day with a special event to honour the language movement martyrs. The event took place at the Shaheed Minar inside the Shishu Polli Plus project, beginning at 6:30 in the morning. Single mothers, their children, and all staff placed wreaths at the Shaheed Minar to commemorate the language movement martyrs.
The event's purpose was to express gratitude and respect to the brave individuals who sacrificed their lives during the language movement in Bangladesh. The language movement was a movement to recognise the Bengali language as the official language of East Pakistan, which is now Bangladesh. The movement ultimately led to the recognition of Bengali as an official language of Pakistan.
The event also included speeches from members of the organisation, highlighting the significance of the day and the importance of preserving and promoting all languages.