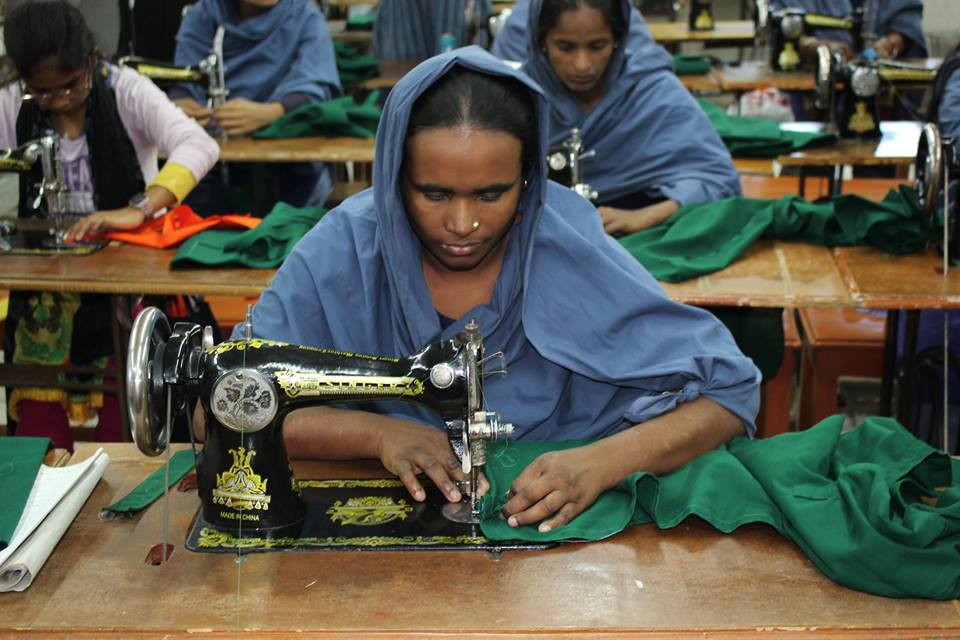 Rita's daughter was 6 years old when her husband left her and re-married. Her home is in Chilmari and things were very hard for -once they did not have anything to eat for two days.
In 2001 she heard about SPP from a neighbor. She was assessed as meeting our criteria  and was so desperate she borrowed the money for her bus fare. She only had 2 taka in her bag when she arrived. At SPP she focused on training in tailoring and sewing. When went back to her community she was able to provide for her daughter and herself by using her tailoring skills. Other local women started paying her to tech them these skills. She extended her business and started making garments to sell and gradually made sufficient money to buy some land and build herself a basic house. She also leased and cultivated a plot of agricultural land.
She was able to build on the education SPP had given her daughter who achieved GPA-5 in both her SSC and HSC examination. With the support of SPP she got a job in Le meridian Hotel. She has been twice awarded for her work performance and is continuing with her degree in her spare time.
Rita and her daughter now have good financial and social status. Rita has leased more agriculture lend and is saving to buy a house in Gazipur for her daughter's future.
When Rita was telling her story, she became emotional and expressed her gratitude to SPP for giving her the opportunity to develop a stable life for herself and her daughter.
Sponsor a mother for helping to buy tailoring material and make financial solvency.
Shishu Polli Plus provides all kinds of school material for our underprivileged children to bring them to educate. Your sponsorship will help to bring their educational criteria.
Your contribution will break the circle of poverty of underprivileged mothers