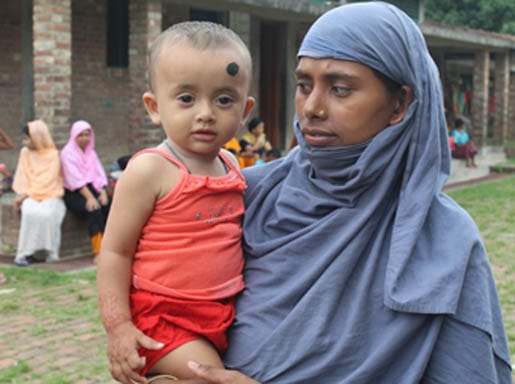 Rasheda is a single mother of a 12 years old daughter. She got married at the age of 15 but never found happiness in her in-law's house. She suffered physical violence, for no reason, from her husband on a regular basis. After 3 months of her marriage, she came to know that her husband had got married before her and he has 2 children from his first marriage. When she asked her husband about his previous marriage, her husband started unbearable and dehumanizing oppression against her. Her husband's attitude brought great disruption to her life. She saw a bleak future for her child with no prospect but she remained silent to protect the family honors. She did nothing to combat this violence. She tried to save her marriage not for her own sack but for the future of her children's.
Eventually, her husband left her and took another wife without her consent. In the wake of her divorce, she came back to her parent's house with her children, where she found more miseries, people said things behind her back and some people put her character in doubt. It was oppressive for her daughter too, she was often labelled, a child from a broken family in the neighborhood. Along with all these things she fell into financial hardship. Her crisis became worse when relatives stopped supporting her.
In this circumstance, she met another single mother who was a beneficiary of SPP and informed Rasheda about SPP and she achieved admission to SPP. She received various training with an emphasis on tailoring. As per the rehabilitation plan, in late 2019 SPP released her and currently, she is working in Rohingya camp as a tailoring trainer as an employee of BRAC NGO. She is working for the skill development of Rohingya refugee women, and many of them are widows or single mothers. Now she is earning enough money to live with her child and saving for the future of her children.
Please help us support these mothers to become empowered women with the skills to support themselves and their children.